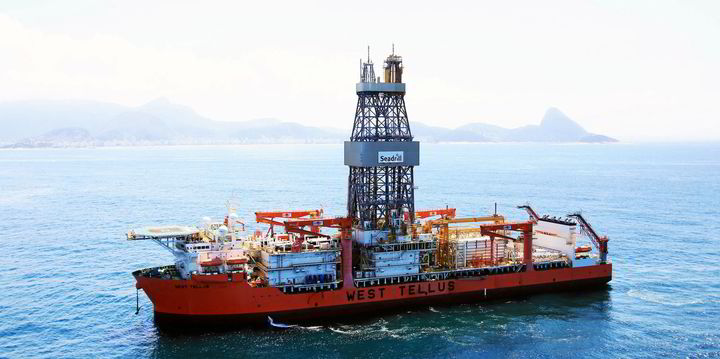 Petrobras leases pair of Seadrill drilling vessels for Buzios development campaign off Brazil
Offshore drilling contractor Seadrill has confirmed he has landed work from state-owned oil giant Petrobras on the Buzios field in Brazil's offshore pre-salt zone.
Seadrill revealed on Friday that it has secured two contracts from Petrobras that will allow it to supply its West Carina and West Tellus ultra-deep-water drilling vessels to carry out work on the Buzios field.
The two platforms are contracted for a fixed three-year term, which is expected to begin in September next year, with deals valued at around $ 549 million, including mobilization revenue and additional services.
"We have over a decade of experience in Brazil with Petrobras and other independents, which further strengthens our position as an industry leader in the deep water market," said Matt Lyne, Commercial and Strategic Director by Seadrill.
"Seadrill has been able to form a close working relationship with Petrobras and we are grateful for their continued confidence in our ability to deliver. This addition of two three-year contracts for the West Tellus and West Carina platforms is a significant addition to our portfolio in Brazil.
Friday's announcement confirms previous Upstream reports that Seadrill was in pole position to secure rig charters from Petrobras for the Buzios drilling campaign.
The drill ships are expected to be used to drill development wells in Buzios ahead of the next batch of large floating production, storage and offloading vessels that are expected to enter field service from 2024.
Buzios was originally called Franco when it was discovered in 2010, about 230 kilometers off Rio de Janeiro, before renamed in 2013 and first oil obtained in 2018. The field is estimated to hold recoverable reserves of 11 billion barrels of oil equivalent.