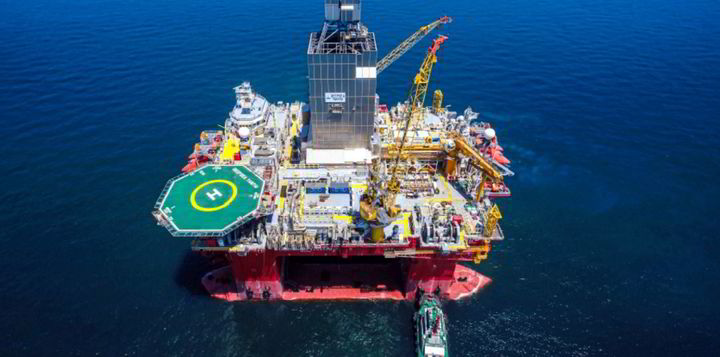 Neptune Extends CIMC Raffles Platform Charter For More North Sea Wells
Private equity player Neptune Energy has decided to keep a semi-submersible platform built in China to drill more wells in the North Sea, with the possibility of exercising options to keep the platform in the region beyond 2022.
ENERGY EXPLORED: REGISTER TO ACCELERATE
Get valuable insights into the energy transition of the global oil and gas industry from ACCELERATE, the free weekly newsletter of Upstream and Recharge. Register here today.
The semi-submersible Deepsea Yantai will continue beyond its current contract with Neptune, with the new deal slated to start in the second quarter of next year for a three-well campaign, said CIMC Raffles, who built and owns the platform. -form.
A well will be drilled at the Fenja field and two other exploration wells are planned in other areas where Neptune has an interest.
With Neptune planning more work in the North Sea, there is a possibility that the operator will extend the charter further in 2023 when the current extension is complete, CIMC Raffles said.
The Deepsea Yantai has been under contract with Neptune since June 2019 on a 16-well campaign, which included options for five additional wells.
The article continues under the ad
The platform has completed drilling in the Duva, Goja and Dugong areas, operated by Neptune.
The GM4-D design rig, built to Norsok standards and equipped with a DP3 system, is winterized to make it capable of year-round operation and capable of drilling to depths of 8,000 meters in depths of water up to 500 meters.
It is equipped with advanced drilling technology including fully automated handling of drill rods to increase efficiency.
Oslo-listed Odfjell Drilling currently manages and operates the platform, and also has the right to purchase it with a right of first refusal on the unit after its exclusivity period.