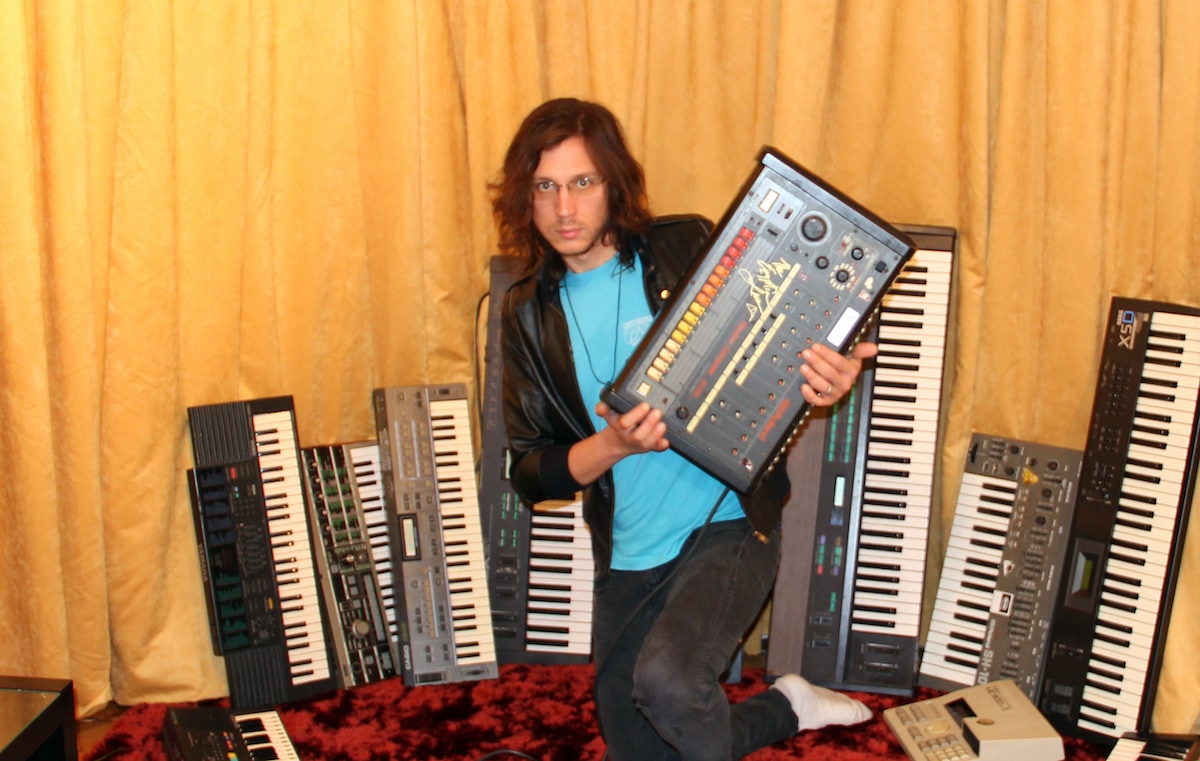 Legowelt's online hardware reviews are a must read for synth fanatics and fetishists
Imagine Vintagesynth.com, the Legowelt way.
Few music studios can conjure the envy and awe of equipment fetishists that Legowelt can. The Dutch electronic musician's space – aptly titled the North Sea Institute for the Overmind – is more of a sanctuary for synthesizers than a studio.
Synthesizers across the spectrum, large and small, analog and digital, mono and polyphonic, have taken up residence in the Legowelt hut. And it's fair to say that the synth maestro makes the most of what he has, producing record after record of electro, italo, new age and house for some of the biggest electronic music labels.
It is also well known that he is rather generous in sharing his wealth of knowledge with other musicians. Over the years, Legowelt has released digital drum machines and sample packs, but the real highlights have to be the synth reviews found on their website. As the North Sea Institute page states, "Here are some articles on synthesizers / writing stuff that I have or had in the studio. Most with sound demonstrations and HOT images.
Sauce, right? It's even better: 64 different machines are featured on the site, meaning you can scroll, listen and read your way to your perfect studio setup, from vintage samplers to Roland Jupiters and Minimoogs. Think Vintagesynth.com, but with that weird and delicious Legowelt touch. Check it out here.
Read more: Listen to Legowelt connect electro, house and new age on his classic IFM mixes