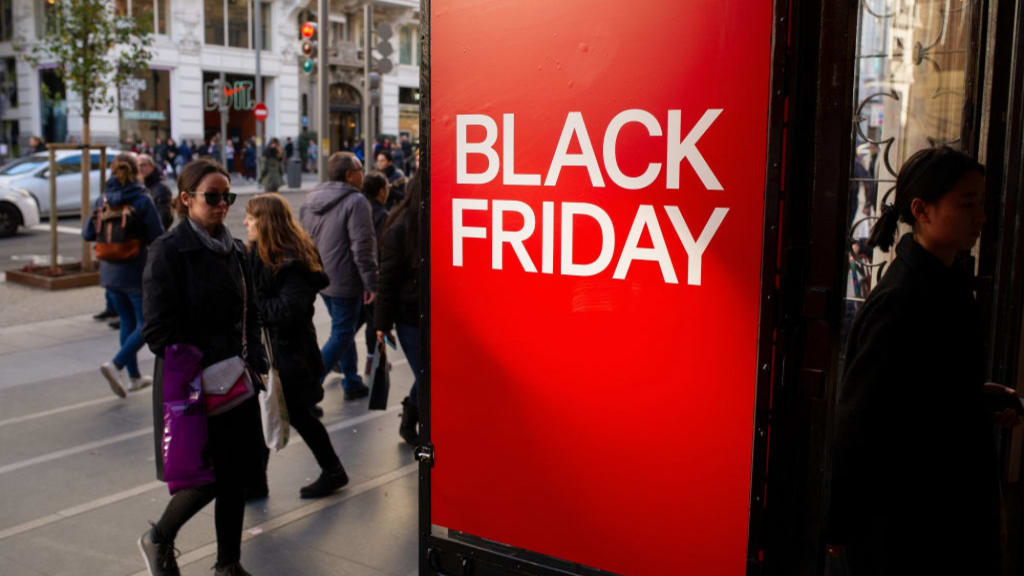 If you shop online on Black Friday, the FBI has a warning for you
Obviously, Black Friday is traditionally the day when people storm their favorite retailers in search of the best deals of the year. But more and more people are expected to avoid shopping in person and simply search for deals online.
Online shopping was popular before the pandemic, but we've all gotten used to having just about everything from toilet paper and clothes to toys delivered on our porch. Let's face it, it's a lot easier. Adobe estimates that people will spend up to $ 6 billion to shop online on Thanksgiving Day alone.
The FBI, however, has a warning if you plan to shop online this holiday season: Scams are at an all time high and scammers are getting even more sophisticated. The warning comes from the local office in Albuquerque, New Mexico, which says online scams cost residents of that state alone more than $ 30 million a year.
Here are some tips that will help you protect yourself from the bad guys this holiday season. Of course, these are all common sense, but again more and more people are falling victim to online shopping scams, so it seems worth remembering.
Never click on links from unknown senders.
One of the most common scams is sending what looks like marketing emails from brands you know. It might be promoting a sale of popular items, but when you click on a link it takes you to a scammer's website, where all you get is the headache of having to deal with theft of your credit card information. . Which leads to the second common sense rule:
Beware of websites masquerading as legitimate retailers.
Scammers have gotten pretty good at making their bogus websites look a lot like the real ones, but you can usually tell if you look closely. Always look for the small padlock indicating that you are on a secure website and check the URL to make sure it matches. If you're on a scammer's website, the URL will likely be something completely different. Unless you are really sure that the site is legitimate, you better move on.
If it sounds too good to be true, it probably is a scam.
Sometimes the website doesn't pretend to be Pottery Barn. Sometimes it's just a business you've never heard of. As a rule of thumb, if a company you've never heard of has an offer you can't find anywhere else, that should be a major red flag. If the deal sounds too good to be true, chances are it is a scam and you should just stay away.
Use a credit card, not a gift card or other online payment method
It's tempting to use gift cards or payment services like Venmo when shopping online. The problem is, these payment methods offer much less protection if something goes wrong.
Generally, using a credit card online is a safer way to pay for purchases for two reasons. The first is if a seller never ships your order, you can dispute the charge with the credit card company. This makes it a lot less risky, as you will likely be refunded if you never receive your order.
The other reason is that if a scammer steals your credit card information, most credit card companies allow you to cancel the card quite quickly and easily and send a new one. Although it's still a bit complicated, it's much better than if they had access to your checking account through a debit card. At least the charges on a credit card don't come straight out of your checking account.
If you are buying from Marketplace, meet in person.
Sometimes you can find great deals on sites like Facebook Marketplace. The key is to only buy items that you can pick up in person. In this case, bring cash. Never pay in advance for something to ship. No deal is worth getting ripped off.
The same goes for unloading items you don't want. Buyers aren't the only ones getting ripped off online. If you are selling something, beware of buyers who offer an extra charge for you to ship a product to a "son" or "friend" in another state. Again, if it's too good to be true, you know the rest.