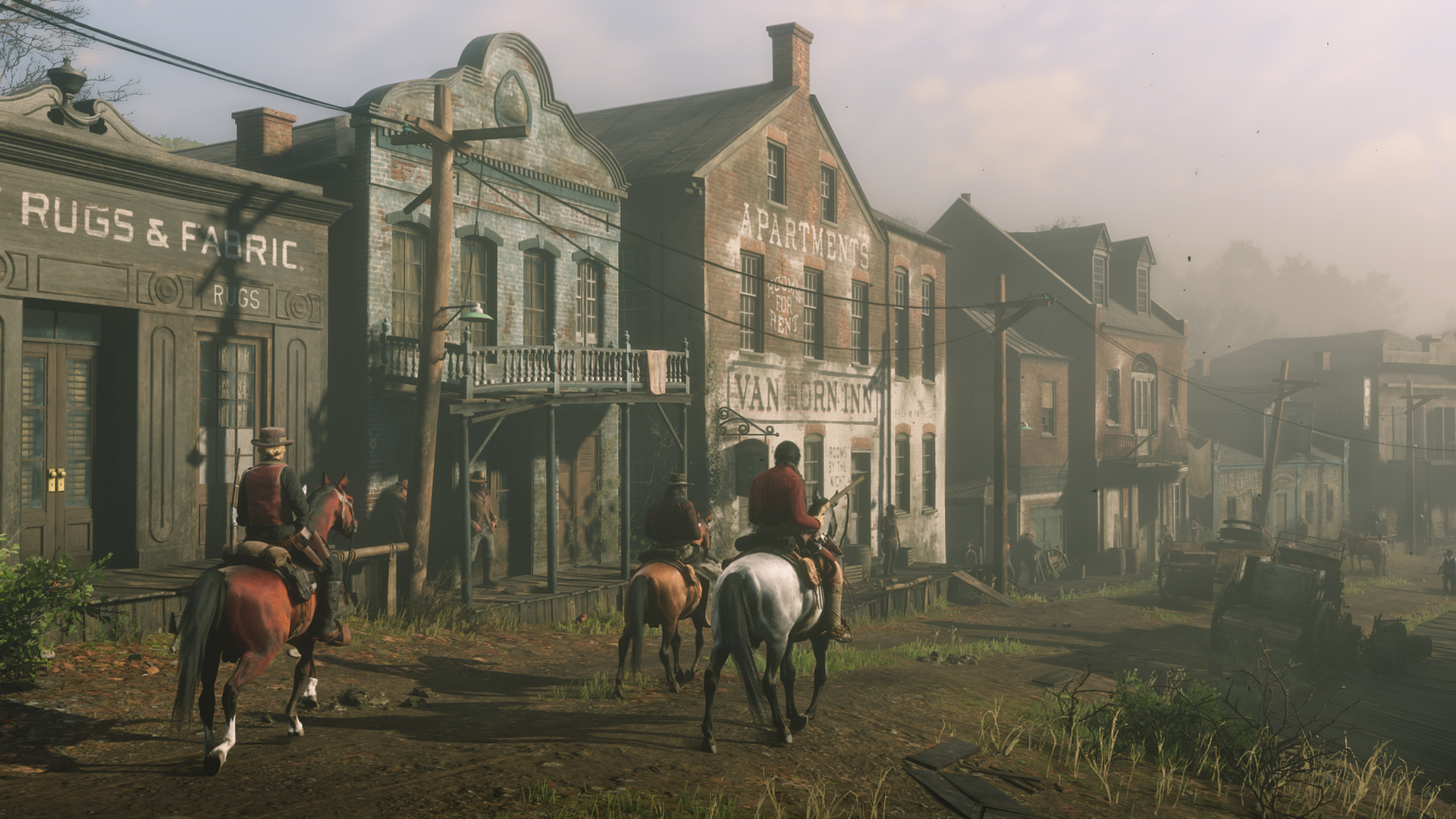 How to claim PS4 exclusive items online
The Red Dead Online Beta is now available for free to all Red Dead Redemption 2 players. If you have purchased the Ultimate Edition of RDR2, you can now claim special online items. However, even those who own the standard version of the game can add unique online items to their inventory.
Red Dead Online players playing on the PS4 version of the game are entitled to three free items. In this guide, we'll explain how to add the PS4 Exclusive Horse (and Saddle), Outfit, and Weapon to your inventory.
How to claim PS4 exclusive Red Dead Online items
The special Red Dead Online gifts that all PS4 players are entitled to include:
Red Chestnut Arabian Horse (with Alligator Skin Ranch Cutter saddle which improves stats)
Grizzlies Outlaw Outfit
Revolver High Roller Double Action
Just like with the Ultimate Edition, you must complete the Red Dead Online opening tutorial before claiming any bonus items. After the tutorial is complete, follow the instructions below to access PS4 exclusive items.
Arabian Red Chestnut Horse
First, be sure to sell the starter horse you get as part of the tutorial. Once you have a free horse slot, visit any stable in the Red Dead Online free roaming world. You will find the red chestnut Arabian horse listed as free in the Stable Merchant's Selection. With the new horse, be sure to grab the Alligator Skin Ranch Cutter saddle. The saddle grants bonuses to both your horse's health and stamina.
Grizzlies Outlaw Outfit
Claiming the Grizzlies Outlaw outfit is a pretty straightforward process. As part of the tutorial, you receive a catalog that is used to purchase items on the go. Open your catalog by holding down the left key on the D-pad. Go to the "Outfits" section and you will find the Grizzlies Outlaw outfit available for free. To equip the outfit, you will need to access the "Wardrobe" function of your camp.
Revolver High Roller Double Action
Interestingly enough, the High Roller Double Action Revolver is not part of the gunsmith's stock. To add the Unique Revolver to your arsenal, you need to visit a Fence instead. Like other PS4 giveaways, the gun has no cost other than the time spent getting to the nearest fence.
For more Red Dead Online guide content, be sure to read up on the mode's unique feud / parlay system.