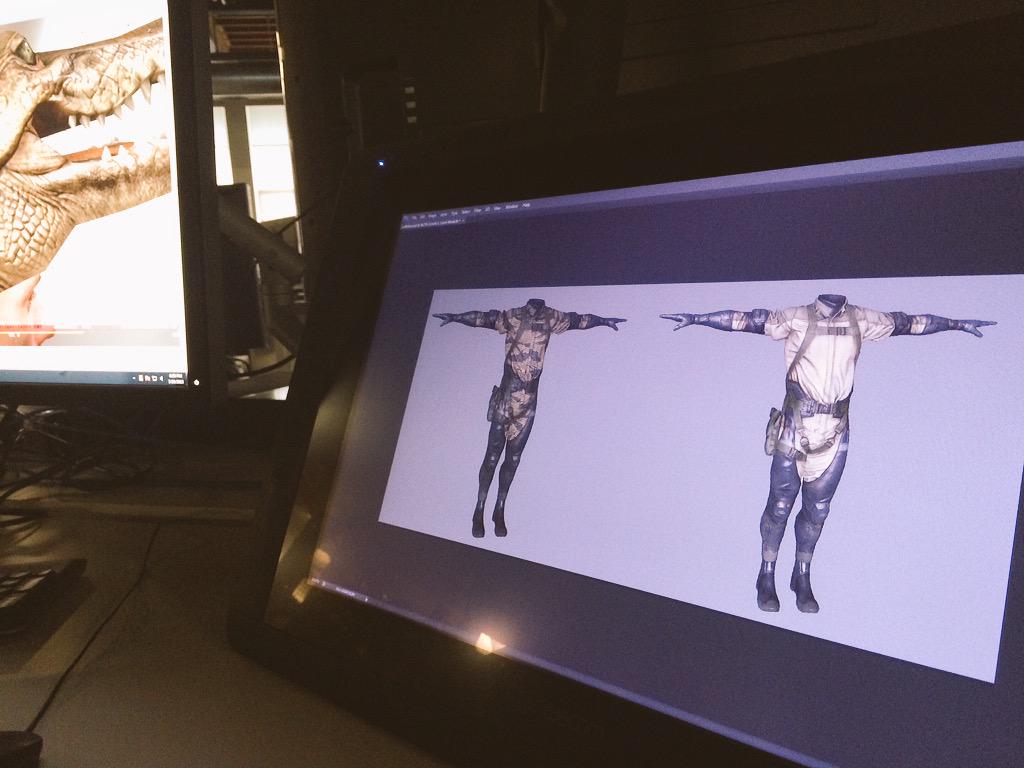 Customizing Metal Gear Online gear will not affect stats
Metal Gear 5: The Phantom Pain brings back the Metal Gear Online multiplayer sequel, with the ability to play fancy dress.
Metal Gear Online will support cosmetic customization of player gear, Konami has confirmed.
Players will be able to change the color of individual pieces of equipment, as well as the pattern on certain pieces. The image above shows two identical equipment with different color customization.
Details on customization have been shared in a Twitter Questions and answers, as collected in the Metal Gear Online Forums.
Responding to specific queries, Konami said the customization options are not presets. You can't customize the patterns, but Konami has promised a variety of choices. There are "a few dozen or more" unpatterned colors to choose from, including military shades and brighter hues.
Customization won't change stats, but of course your visibility can affect gameplay.
As in Metal Gear Solid 4, the gear is divided into categories like upper body and lower body, but not the same categories as before. MGS4 gear will not be returning.
The equipment includes pieces of modern military style as well as more "unique" examples. Some equipment is class specific and each class has a different look – so you should always know what to expect. You can save specific loadouts and looks, but you can't change them during matches.
Metal Gear Solid 5: The Phantom Pain launches in September on PC, PlayStation 3, PS4, Xbox 360, and Xbox One.