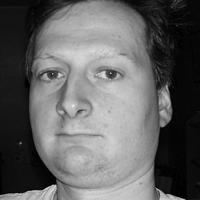 The next few months will see major releases of some of the most sought after games. At the end of August, players will have the highly anticipated Saints Row released on August 23rd.
This game feels like a return to form for the series. Saints Row had lost some of its charm when it switched to more superhero-based powers instead of the over-the-top customization of previous games.
On August 30, Destroy All Humans 2! Reprobed is coming to PS5, PC and Series X, S systems. The Destroy All Humans series has always been a blast taking over the planet one area at a time. Taking control of human forms to get into restricted areas and just wreak havoc is also fun.
Another anticipated game arrives on August 30. TMNT: The Cowabunga Collection is coming to PS4, PS5, Xbox One, Series X, S, PC and Switch. This collection includes 13 different TMNT games from NES, SNES, Sega Genesis, Gameboy and Arcade. This collection will have online play and rewind features.
The Last of Us Part 1 Remake is slated for release in early September on PS5. On September 2, players will be able to get their hands on the remake. It will be interesting to see what has been done to the game both visually and gameplay-wise to justify the whopping $70 price tag. The visuals seen in the trailer look fantastic with new effects added.
Some new Game Pass titles coming in August include:
Turbo Golf Racing arrives on consoles and PC on August 4;
Two Point Campus arrives on consoles and PC on August 9; and Midnight Fight Express arrives on consoles and PC on August 23.
Immortality comes to consoles and PC on August 30.
Playstation Plus Extra members can now download and play the new Stray game on PS5. I'm currently finishing the game, so look for my review next week. But if you're looking for something different in the adventure game genre, Stray is a great choice.
August's free Playstation Plus games will be Yakuza Like a Dragon (PS4, PS5), Little Nightmares (PS4), and Tony Hawk Pro Skater 1, 2 (PS4, PS5).
Email Sascha at sggall@telus.net.
On Xbox One: acehardy13.
On PSN: acehardy13