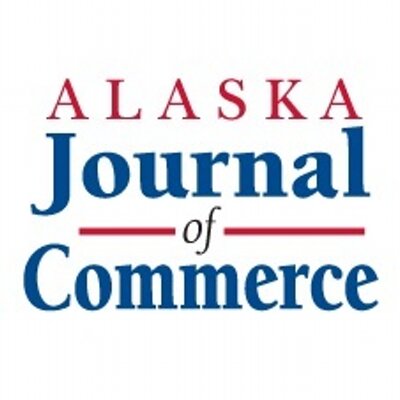 Alaska Journal | ConocoPhillips prepares Greater Mooses Tooth-2 for start-up
ConocoPhillips Alaska is emerging from the industry-wide pandemic downturn with a more than $ 1 billion oil project nearly ready to go and a long list of North Slope prospects behind it.
The Houston-based producer's $ 1.4 billion Greater Mooses Tooth-2 project is on track to start producing oil in a few weeks, slightly ahead of schedule after three years of work. according to North Slope's director of asset development, Vincent Lelarge.
Drillers were finishing work on the fourth well at GMT-2 when Lelarge discussed the company's activities at the Resource Development Council for Alaska's virtual conference on November 17. The project is licensed for up to 36 wells, according to ConocoPhillips.
"We will be drilling for years to come," Lelarge said, adding that the qualities of the tank identified in early production tests "are equal to or better than expected."
GMT-2 production rates are expected to increase throughout the next year. ConocoPhillips estimates peak production could reach 40,000 barrels per day.
The Alpine Satellite is also another step further west into the Alaska National Petroleum Reserve with industrial infrastructure. The development of GMT-2 followed the development of Greater Mooses Tooth-1, a $ 700 million oil development commissioned in late 2018.
ConocoPhillips Alaska has produced more than 600 million barrels of oil since Alpine started up in 2000 and, according to Lelarge, company executives also plan to send an additional 600 million barrels to the field's processing facilities over the course of decades to come.
Much of this oil will likely come from the overlapping sands of the Brookian geological sequence – popularized by Armstrong Oil and Gas and Repsol in the Pikka unit – which have proven to be a very accessible target in the western part of the slope in recent years. years. To this end, ConocoPhillips is working on production from the predominantly north-south area, internally dubbed the "Narwhal Trend" this year after drilling from the existing CD-4 site at Alpine.
"The Narwhal trend is a great example of a Brookian topset," Lelarge said.
ConocoPhillips filed a request with officials in the State's Oil and Gas Division on November 12 to establish a narwhal participation area, an administrative step necessary before new oil can be produced.
Future production of the Narval Trend could come from CD-8, an Alpine satellite slated for late this decade south of existing facilities, according to Lelarge.
Additionally, the company's powerful Long Reach Drill Rig, or ERD, which arrived on the slope in early 2020, is now drilling from the CD-2 drill site. From there, ConocoPhillips hopes to finally produce oil from its long-time prospect Fiord West which lies beneath the delicate Colville River Delta north of the Alpine Field.
In 2015, ConocoPhillips agreed with the Alaska Department of Natural Resources to commission a rig that could extract oil from the Fiord West prospect into the company's alpine oilfield without the need for platforms, roads and additional pipelines.
Committing to the new drilling rig gave ConocoPhillips the opportunity to extend its leases for Fiord West.
Officials from the Oil and Gas Division also approved an updated drilling plan for another of the company's mid-sized North Slope prospects on November 17. to its partially developed Nuna project. The company bought the Nuna project from struggling independent Caelus in 2019 after Caelus made a significant investment in the initial infrastructure; a transaction that the executives of the company called at the time "100 million dollars for 100 million barrels".
Now, ConocoPhillips plans to begin drilling a pair of injector / producer wells in the Torok reservoir targeted by Caelus in April following testing on an existing pair of wells.
And all without mentioning the company's preeminent prospect, the $ 8 billion Willow project north of the GMT unit in the Federal Oil Reserve.
Lelarge said the company continues to advance detailed engineering and design work on Willow while its permits team worked with officials from the Bureau of Land Management to address project approvals partially overturned by a court ruling. of the United States District earlier this year.
A spokeswoman for ConocoPhillips Alaska wrote by email that there was no expectation as to how long the additional environmental impact statement would last for Willow, but company executives "are urging BLM to do so. to minimize delays ".
A spokesperson for BLM Alaska was unable to comment on Willow's permit work schedule.
Industry advocates see Willow as another major hub – much like Alpine – for further development further west into NPR-A.
Alaska Republican leaders praised the Biden administration in the spring when Justice Department attorneys defended Willow's ruling package endorsed by Trump administration BLM officials.
Elwood Brehmer can be contacted at [email protected].